When you are not a lawful permanent resident or U.S. citizen, obtaining a green card is the "holy grail" of the immigration process at least initially. A green card provides authorization to live and work throughout the U.S. as well as the right of re-entry if you need to leave the country. Because of the fundamental importance of a green card, we have provided a basic overview of the most common routes to obtaining a green card, but the best way to get specific information about your unique situation is to speak to an experienced Florida immigration attorney.
Immigration Based on Employment
If you possess skills or abilities that are considered limited, you may be eligible for EB-1 (Priority Worker) status. This class of workers represents a fairly limited pool that includes those with extraordinary skills, some executives and managers and top professors or researchers. If you qualify for EB-1 status, you are exempt from the labor certification process, which requires a determination that there are no U.S. citizens or lawful permanent residents to fulfill the positions requiring your skill set. The function of these restrictions is to protect U.S. workers.
Those who do not meet the criteria above may still obtain a work-related visa as a non-priority worker (EB-2). Those who qualify under this designation include professionals, skilled and unskilled workers and those with graduate degrees. These potential employees must go through the lengthy labor certification process to ensure that there that there are no workers available in the U.S. to fill the positions for which these workers will be hired. While an offer of permanent employment and a labor certification is typically a prerequisite for EB-2 status, there is an exception referred to as the national interest waiver (NIW). This status may be granted to someone with "exceptional ability" in business, science or the arts or with an advanced degree if other criteria are met.
Immigration Based on Family Reunification
Congress has made the procedure a little less onerous for families seeking reunification with those who are closely related to permanent residents and U.S. citizens. When you are the fiancé, child, parent, spouse or sibling of a U.S. citizen, you may obtain a green card if the U.S. citizen files a petition. An unmarried child or spouse of a permanent resident may obtain lawful permanent resident status if the relative who already has a green card files a petition. These are the only family relationships that may provide the basis for obtaining a green card.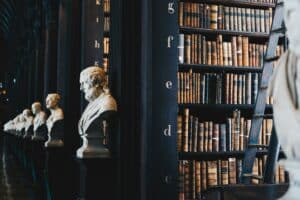 Request a Free Consultation
Asylum Status
If you have been the victim of persecution or can demonstrate the basis for a well-founded apprehension of persecution in the future based on factors like nationality, political views, religious affiliation, race or similar traits, asylum status may provide a basis for obtaining lawful permanent resident status.
Although these are not the only pathways to obtaining a green card, they are certainly the most common. If you have questions about your eligibility for permanent lawful resident status, our experienced Tampa and Port Richie immigration attorneys can assess your situation answer your questions. Call us today at Ayo and Iken to schedule your confidential free consultation at 1-844-795-3009 or email us.