Our Tampa immigration attorneys are cautiously optimistic about the prospects for immigration reform. The recent election results demonstrated the potential influence of those seeking legal status, which has led to the recent unveiling of a bipartisan proposal for immigration reform by the so-called Gang of Eight.
While there is still significant uncertainty about whether the Border Security, Economic Opportunity and Immigration Modernization Act (S. 744) will become law, it offers both promise and a basis for concern to those who are undocumented. It is possible that any immigration reform will look very different than what has been proposed, but this bipartisan effort has the best possibility for success in decades. We have provided an overview of a few initial interesting parts of the proposal that will affect those who are undocumented and their families along with a few concerns.
Pathway to Legal Status
Those who are undocumented and entered the U.S. before December 31, 2011 would be permitted to adjust their status to a registered provisional immigrant (RPI). The adjustment would require that applicants pay back tax obligations and a fine. RPI status would permit someone to lawfully work and to re-enter the country if they choose to leave at some point. The bill would also permit those who obtain RPI status to apply to be a lawful permanent resident after ten years. Those granted RPI status will also be able to apply for citizenship three year after they have been granted a green card. The law has special provisions for agricultural workers and those brought here as children (DREAMers). A major concern is that the deadline for entry would exclude many people lawfully present who entered the country anytime during 2012 or after.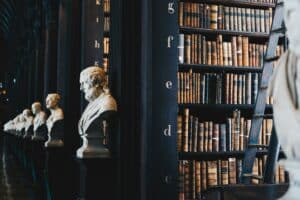 Request a Free Consultation
Comprehensive Use of E-Verify
As indicated above, some may not qualify for relief under the proposed bill because they did not enter the country within the qualifying period, or they may be otherwise ineligible because of a criminal conviction of other factor. Those who are unable to adjust their status may face more difficulty obtaining employment because the bill makes universal use of E-Verify mandatory within five years. There also have been horrific stories of inconvenience and unjustified costs incurred by those erroneously identified by E-Verify as not being lawfully authorized to work. The issue of inaccurate data poses a serious risk for potential employees.
Prioritizing Certain Employment Based Applications
There would be no quota limits for physicians, PhDs and EB-1 immigrants, which includes those who are outstanding professors and researchers or some types of executives or managers transferred to the U.S. as well as others with "extraordinary abilities."
Anti-Fraud Protections for Immigrants
One change that many have not heard about is the incorporation of protections from unscrupulous and unqualified individuals who victimize immigrants. If a person knowingly defrauds someone seeking assistance with immigration matters or falsely represents that the person is a lawyer or BIA accredited representative, they will be guilty of a crime. If you are seeking legal advice on immigration issues or need assistance with paperwork, you should confirm you are working with a licensed attorney.
Many so-called "document preparation services" or "paralegals" take immigrants money when there is nothing they can do to help. While it is still too early to determine for sure whether the federal government will follow through on immigration reform that includes a pathway to citizenship, we invite you to contact us if you have questions about immigration issues.
Our Florida immigration attorneys offer legal counsel, effective employment and family based immigration documents and representation in front of judges and hearing officers. Call us today at Ayo and Iken to schedule your confidential free consultation at 1-844-795-3009 or email us.