The political climate in support of comprehensive immigration reform appears better than it has been in decades in terms of adopting a pathway to citizenship for the eleven million undocumented people living in the U.S. The recent Boston bombing has distracted President Obama from this issue to some extent and created renewed debate about whether the incident is relevant to the fate of proposed immigration reform.
Some in the GOP have argued that the Boston tragedy suggests that we have not sufficiently solved our legal immigration problems to pass comprehensive immigration reform while other Republicans have claimed that the new proposed legislation would reduce the risk of future terrorist attacks by bringing those who are undocumented out of the shadows. By contrast, Democrats have argued that the tragedy at the Boston Marathon has nothing to do with the debate over immigration reform. If you are currently not a permanent legal resident or citizen, you may be hoping for passage of the new legislation proposal from the so-called Gang of Eight.
Until we know whether comprehensive immigration reform will be enacted, we are confined to the current immigration system. Even under current law, many people can benefit from our family based immigration system so we have provided an overview of family sponsored immigration under current U.S. law.
If a person is the "immediate relative" of a U.S. citizen, there is no cap on the volume of people that can immigrate to the U.S. if the applicant qualifies as an immediate relative, including spouses, unmarried children under age 21 and parents. While those who qualify as immediate relatives are not subject to numerical caps, other closely related family members fall into "preference" groups that are subject to significant delays in being eligible for permanent residency. The waiting period is based on the fact that each preference group has a different numerical quota for how many people within that preference group will be admitted annually. These preferences include: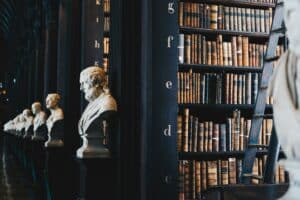 Request a Free Consultation
First Preference Group: Single children of U.S. citizens over age 21
Second Preference Group: Unmarried children and spouses of a permanent resident (Those who fall in the second preference classification are eligible to apply for a green card).
Third Preference Group: U.S. citizens' married children
Fourth Preference Group: Siblings of U.S. citizens
If you are the family member of a lawful permanent resident or U.S. citizen, our experienced Tampa and Port Richie immigration attorneys can answer your questions about family based immigration options as well as other alternatives. Call us today at Ayo and Iken to schedule your confidential free consultation at 1-844-795-3009 or email us.