Immigration, Divorce, Child Custody, and Spousal Abuse
was last modified:
January 5th, 2017
by
Connection Between Immigration, Divorce, Child Custody, and Spousal Abuse
Every year, hundreds of thousands of citizens of foreign countries immigrate to the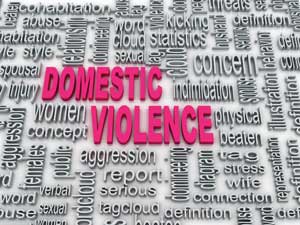 United States. For many different reason, foreign residents seize opportunities to make the most of their lives for themselves and their families by moving to America.
There are different methods by which people legally immigrate to the United States. Some look to relatives to sponsor them while they wait to receive their green card. Some apply because they receive employment in the United States. Others may decide to go to school in the United States and find a job here after graduation. There are many ways which one can legally immigrate with the goal of eventually receiving A green card and then, perhaps, permanent U.S. citizenship.
However, this process becomes complex when the issues of divorce, child custody, or domestic violence are involved. In these situations, it becomes unclear whether the immigrant will be eligible to become a citizen, how long the process will take, and what actions the immigrant will have to take in order to gain eligibility. This article will discuss immigration and how divorce and child custody influence the immigration process. It also offers a brief discussion of VAWA (Violence Against Women Act) and how the federal law ties into divorce and child custody in the context of immigration.
For purposes of this article, we will use several hypotheticals to illustrate the various topics at issue.
Immigration and Divorce
Divorce is almost always a traumatic, stressful event for a family to endure. Getting a divorce may be a prudent step for couples in many different situations, but for immigrants it may come with additional consequences. Divorcees or those in the process of getting a divorce, immigrate to the United States and thus, there are certain rules that should be understood by divorcing immigrants.
The most common scenario to consider is when a foreigner marries a U.S. citizen in order to gain entry into the United States. There are three possibilities that arise from this: the immigrant at the time of divorce (1) does not have a green card, (2) has a conditional green card, or (3) has an unconditional green card. A green card allows for permanent resident status which will eventually lead to U.S. citizenship after a specified period of time. A conditional green card is valid for two years after which the immigrant must file certain paperwork to remove the conditional status or face removal and deportation.
Consider a hypothetical: Ivan marries Lisa, who is already a United States citizen, and obtains a divorce from her…
In the first possibility, Ivan does not have a green card at the time of his divorce. This means he will not be eligible for permanent resident status through Lisa. Ivan will have to marry someone else or use another method of gaining citizenship such as finding a relative of his already in the United States or finding a job there.
In the second possibility, Ivan has a conditional green card because his marriage to Lisa was for less than two years when he was granted permanent resident status. If he divorces Lisa, he has to file a form I-571, which is a Petition to Remove the Condition of Residents, in order to convert his conditional green card into an unconditional green card and he also must include a request for a waiver of the joint filing requirement. Whether the waiver will be accepted is based on whether Ivan's marriage to Lisa was a good faith marriage or whether there would be an extreme burden in Ivan's going back to Russia. He must do this within two years of receiving his conditional green card or else face the possibility of losing his permanent resident status.
In the third possibility, Ivan has an unconditional green card because he was married for at least two years to Lisa when he was granted permanent resident status. Here, Ivan's divorce would not affect his permanent residence status, but he would not be eligible to apply for U.S. citizenship until five years of living in the U.S.
In summary, divorce complicates the process of applying for U.S. citizenship as it can delay the time it takes for an immigrant to receive U.S. citizenship or stop it altogether.
Immigration and Child Custody
As difficult as divorce is when dealing with immigration matters, child custody is may be even more contentious. The general principle concerning child custody was best stated in the U.S. Supreme Court case of Troxel v Granville,
where the court noted that the parent's interests in raising their kids is of the utmost importance. Thus, one's immigration status is not likely to be a sole factor in deciding whether that person can receive custody of a child.
Since we are a law firm based in Florida, we will use the Florida law concerning child custody to present a better understanding of the concept. Florida law states that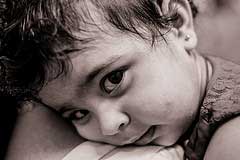 child custody is to be determined by the child's overall best interests. Some factors used in analyzing the best interests include a child's financial, medical, and educational situation.
Consider the hypothetical: Ivan and Lisa are divorced and have a child, Helga. Ivan must be deported back to Russia because he could not obtain the permanent resident status.
According to Troxel v Granville, it does not matter that Ivan is no longer a United States citizen because he is Helga's father and has a right to attempt to obtain custody of her. He must prove to the court that he is fit to take custody of Helga by proving that he can provide Helga with the money, good health, and education that she needs. He could prove this by proving how much money he would make back in Russia and prove what resources would be available for Helga's well-being if she goes back to Russia with her father. Since the criteria for child custody in Florida is the child's best interests, Lisa will try to show that she is better fit to take custody of Helga by proving that the resources she has available for Helga's well-being in America are greater than what Ivan has to offer. It will be a tough decision for the court as it must consider which would be in Helga's best interest.
In summary, being an immigrant or losing permanent resident status will not prevent the immigrant from obtaining custody of their child. They have every right just like the U.S. citizens to take custody of the child if they can prove that doing so is in the best interests of the child.
Violence Against Women Act (VAWA)
VAWA (Violence Against Women Act) was created in 1994 in order to address domestic violence and sexual assault against women. VAWA helped create greater awareness of the various crimes committed against women as well as establishing many grant programs to help female victims of violence. Earlier this year, an extension of the Act was passed where same-sex couples and Native Americans now receive the protection of VAWA. VAWA and its programs and resources are available not only for U.S. citizens, but also for immigrants as well.
VAWA & Divorce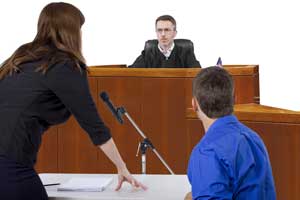 The general rule is that the person applying for the immigrant visa petition must be the spouse of the abuser, and the abuser must have either U.S. citizenship or permanent resident status. The person applying for the immigrant is self-petitioning as she will not need her permanent resident spouse to file on her behalf if she is the victim of domestic violence or sexual abuse. It is not necessary that the victim be divorced in order to apply for the immigrant visa under VAWA. If the victim does divorce the abuser due to the abuse, the victim has two years after the divorce to apply for the visa under VAWA.
Again consider a hypothetical to understand the effect of VAWA: Bob is a U.S. Citizen, Olga is his Russian immigrant wife who was abused by Bob, and Helga is their child…
Olga has the option to file for her own immigrant visa without relying on Bob to file for her. Olga may also choose to divorce Bob because of his abuse towards her. If Olga chooses to divorce Bob, she must file for an immigrant visa under VAWA within two years of the divorce, or else she forfeits her rights under VAWA. Olga would file a Form I-360 which is a Petition for Amerasian, Widow, or Special Immigrant.
In summary, VAWA allows for the immigrant victim to be divorced from the abuser and self-petition for herself and for her children without any reliance from the abuser.
VAWA & Child Custody
During a divorce following the episodes of violence and assault, child custody becomes critical. As stated before, the general principle with child custody is that the child's best interests are the key factor in determining which parent gets custody. The court would look at several factors including the child's physical well-being, their financial status, and their education.
VAWA influences all of this in that courts may be willing to give sole custody of the child to one parent as opposed to sharing custody between both parents. In particular, the state of Florida is willing to give sole custody to one parent if the court concludes that based on the previous episodes of domestic violence and child abuse, that sharing custody would be harmful to the child. Let's go to our hypothetical to get a better picture of the discussion…
If Bob abuses Olga and Helga during the course of their time together in Florida, and Olga files for divorce and is contesting for custody of Helga, the Florida court will look to the best interests of Helga. Bob has the financial and educational resources to provide Helga what she needs to have a good life. The court would consider this in their analysis of whether Bob should receive custody. However, Olga would claim that Bob's taking custody of Helga would not be in her best interest because although Helga would benefit from the financial and education resources Bob can provide to her, Bob is unable to provide her with the emotional well-being and health that Helga needs. After all, Bob was abusive to Helga and Olga in the past and Olga will argue that there is the strong possibility that he will put Helga through the same abusive experience she had before. Olga will have to prove that the episodes of abuse were significant enough in that giving custody to Bob would not be in Helga's best interest, in spite of Bob's financial resources.
Conclusion
Through a detailed analysis of divorce and custody and their relation to immigration and VAWA, one underlying theme arises: the equality of rights of immigrants to those of U.S. citizens.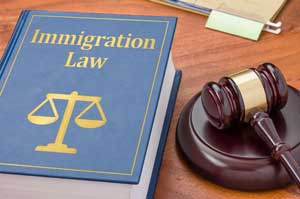 As we saw in the immigration and divorce example, Ivan can still obtain U.S. citizenship even if he is no longer married to Lisa because he has a green card. In addition, Ivan's not having citizenship would not prevent him from taking custody of Helga, because courts grant an immigrant the right to custody of their child as long as he can prove that taking custody of the child would be in that child's best interest.
As we saw in the VAWA examples, an immigrant's abuse at the hands of her spouse does not prevent her from petitioning for a visa because she does not have to rely upon her U.S. citizen spouse to file for her. Thus, Olga can file for an immigrant visa without relying on Bob to file on her behalf. In addition, Bob's having extensive financial and educational resources do not guarantee him custody of Helga if Olga can prove that she and Helga's being abused by Bob is enough such that Bob should not receive custody of Olga.
The bottom line: Immigrants in the United States have many different issues to consider when dealing with divorce, child custody, and abuse. Laws exist to provide some reasonable protections, but it is critical for individuals to take advantage of those rules to ensure their interests are considered throughout the legal process.
Our legal team can help you with your custody/divorce case, and also with all immigration issues. Schedule a free consultation with a Tampa Immigration Attorney now.
Our Attorneys Are Ready to Fight for You!
Over the past 14 years Ayo & Iken has helped over 5,000 people just like you