In 2017, Florida police arrested 277 people in a sex sting operation. Those arrested included pharmacists, police officers and doctors. The sex sting operation, known as "Operation No Tricks, No Treats," ran from October 10th to October 15th, and was spearheaded by the Polk County Sheriff's Office, although several law enforcement agencies took part in the operation. False advertisements were posted on social media sites and websites, with the law enforcement officers posing as underage girls and boys on the Internet. Of the 277 arrested, 209 of them were charged with soliciting undercover detectives, while 51 were charged with prostitution on the Internet. The remaining 17 were charged with other offenses.
Polk County Sheriff, Grady Judd, noted this was the largest arrest in the history of the sheriff's office. Judd added that his department found themselves embarrassed when it turned out that one of those arrested was a Sergeant in his office who had been on the force for 17 years. Others arrested included a retired deputy sheriff, an active colonel in the U.S. Marine Corp, a cancer surgeon, a pediatrician, a teacher and a number of pharmacists. A total of 334 charges stemming from the sting were pending at the time, including human-trafficking and soliciting for prostitution.
Sting Operations Explained
Sting operations are, essentially, deceptive operations specifically designed to catch criminals—most often drug dealers, drug traffickers, those who are soliciting prostitutes, or those preying on underage children. In a sting operation, the police officers pretend to be someone else—a drug buyer or trafficker, a prostitute, or a child. Sting operations typically net a significant number of arrests in a short amount of time—and garner lots of positive publicity and community goodwill. Sting operations have been used since the 1970's and are comprised of the following "parts."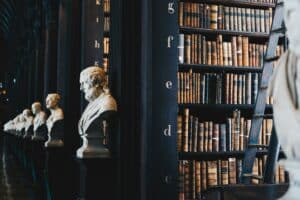 Request a Free Consultation
The police target a likely group of offenders or single offender for a specific type of crime.
The police give potential offenders some enticement or an opportunity to commit a crime.
Undercover police officers (or surrogates) provide some type of deception to lure potential offenders
There is a climax at the end, which is generally when offenders are arrested.
When the sting operation is designed to catch online predators, the Internet will be the primary tool used. Police may pose as children who are looking for some excitement in their lives, entering into chat rooms or using social media to catch predators. In some cases, the police will use a false website, offering up child pornography as a lure. Police may also publicize an Internet sting operation simply to keep the number of Internet predators down over the long-term.
The sexual predator is usually caught when a police officer poses as a child on the Internet, convincing the predator to meet him or her. Once the predator goes to that location, the police usually have a person posing as the child who interacted with the predator, then when the sexual predator goes inside the house, he or she is arrested. Transcripts of the chats between the sexual predator and the police officer are used as "proof," and if the sexual predator exposed himself on a webcam, this will also be used as proof. Police officers are not allowed to actually encourage a person to commit an illegal act, or the person arrested could claim entrapment.
In fact, claims of entrapment are one of the primary problems associated with sting operations. Despite the fact that nearly every sting operation results in an arrest and likely convictions—the conviction rates range from 70-95 percent—there are almost always claims of entrapment. The court will attempt to determine whether the offender would have still committed a similar crime if there had been no sting operation.
One subjective test to determine whether the sting operation could be considered entrapment asks whether the offender had a predisposition to commit the act. This means the offender's psychological state comes under scrutiny, and the question becomes whether the offender would have still committed a similar crime even if the sting operation had not been instigated. There is also the question as to whether the "encouragement" by law enforcement exceeded "reasonable" levels. That is, did the police go too far in the sting operation? Did the police, acting as a child insist on a meeting, and do their best to overcome the offender's resistance to such a meeting?
Sting operations can take months, or even years to complete, but in the meantime, parents must take precautions to keep their children protected. The Internet is a vast place, full of chat rooms, Facebook, Instagram, Snapchat, and Messenger—all online "channels" which can be used by sexual predators. This means that parents must know what their children are up to online—no matter what measures that knowledge will take.
Facts and Statistics Regarding Sexual Predators
Most people are unaware of just how widespread the problem of sexual predators really is. Consider the following facts and statistics:
According to a 2012 report, among children who have been sexually abused, more than a quarter were between the ages of 12-14, while 34 percent were younger than 9.
A shocking 1.8 million adolescents in the U.S. have been victims of sexual assault.
The CDC says that one in six boys and one in four girls experience some form of sexual abuse before the age of 18.
Teenagers between the ages of 16 and 19 are 3½ times more likely than adults to be the victim of sexual assault, attempted rape or rape.
Children often avoid telling their parents about a sexual assault. They may be fearful of their abuser harming them or a family member or could be afraid their parents will either not believe them or will think it was the child's fault.
Children are more likely to tell a friend or sibling about a sexual assault rather than their parents.
About 1 in 7 youth Internet users will receive some type of unwanted sexual solicitation.
Nearly 10 percent of children and teens who use the Internet regularly have been exposed to "distressing" sexual material while online.
Sexual predators typically seek out young people who are vulnerable. This vulnerability could be due to a history of sexual or physical abuse.
Sexual predators also seek out young people who talk about sex online or who have posted a sexually provocative photo online.
At least 1 in 25 children and teens who receive an online sexual solicitation will have the predator attempt to make offline contact with them—to set up a face-to-face meeting.
In nearly 30 percent of sexual predator incidents, the predator specifically asked the child or teen for a sexually provocative photo.
Internet-initiated sex crimes almost always start in an online chat room or a social media
messenger site.
Sexual predators will often (nearly half the time) offer the child or teen money or a gift while building a relationship with the minor.
Experts were surprised to find that Internet sexual predators actually used less deception to befriend young victims than they expected. Less than 5 percent of the sexual predators actually told their victims they were the same age, while most freely admitted they were older males who were looking for a sexual relationship with a minor.
Of those children and teens who met their online predator, the majority did so willingly, and of those encounters, more than 90 percent had some type of sexual contact with the predator.
About 60 percent of perpetrators of sexual abuse are known to the child but are not known to the family of the child. 30 percent are family members, and only about 10 percent are strangers.
Are Police Bending the Rules When Catching Sexual Predators?
According to a 2014 USA Today article, while more than 1,200 men in the state of Florida have been arrested for preying on underage teens and children for sex, some would say the tactics used by the police definitely bend the rules. The article states that in their zeal to catch sexual predators, the police are "sweeping up large numbers of law-abiding men" as well. The assertion is that many of the men whose mugshots have been made public on television and newspaper headlines were looking for adults to have a sexual encounter with—not children—until detectives persuaded them to break the law.
In the course of past sting operations, the police would post advertisements which suggested an underage child or teen was available for a sexual encounter. After multiple accusations of entrapment, the initial postings must state the person is an adult. However, once the man responds, the officers may "bait and switch," now stating they are 14 or 15 years of age. What this means is that the men—often younger than 25 and with no criminal past—are legitimately looking for a person over the age of 18. The police officers "hook" the man with conversation, then tell the man they are actually a minor.
In one sexual predator case based on a sting operation, the judge actually scolded the officer for failure to properly follow procedure. According to the judge, the police officer controlled the "tone, pace and subject matter of online conversation, pushing toward a discussion of sexual activity." One Sarasota attorney claims the police officers are good at subtly turning normal statements into sexual innuendoes. This blurring of ethical—and legal—lines has led many Florida law enforcement agencies to concentrate more on sex trafficking and child porn than on sex sting operations.
Do Sex Sting Operations "Push Legal Boundaries"?
One Florida mother claims her son was "stalked" by law enforcement. The 22-year-old was on Craigslist personals attempting to meet another adult, answering an ad for a 26-year-old woman. The woman's (undercover agent's) story changed several times, however eventually a claim was made that the woman was only 13. The young man said he was "skeptical," of that claim because he had seen a photo of the woman which clearly showed she was an adult—wearing a wedding ring. The young man made plans to meet her, and when he arrived he was arrested. He was sentenced to two years of house arrest—and a lifetime of registering as a sex offender. According to some Florida attorneys, there are other stories like the one above, which, they say, pushes legal boundaries in an attempt to keep arrest numbers up and federal grant money flowing.
Catching Sexual Predators—Without Engaging in Entrapment
The fact is, online interactions between consenting adults are not illegal, however, when one party to an interaction is unaware of the other's true identity, sexual innuendo and explicit language can easily become a part of the discussion. If a man obviously believes the person he is chatting with online is a minor, yet pursues a sexual relationship with the minor, then that person should definitely be subject to federal and state laws. Few people would want to see a young person victimized by an adult by being coerced or lured into a sexual relationship.
On the flip side, law enforcement must be cautious in how they conduct these sexual predator sting operations to ensure they really are not enticing a person—who truly had no intention of soliciting a minor—into an illegal action. If misleading online encounters by police officers meet the legal definition of entrapment, then the sting operations might need to be rethought to some extent. To prove entrapment, those charged with committing a sexual crime must be able to show they were talked into participating in an illegal act they would never have initiated on their own.
We live in a world where sexual predators seem to be everywhere, and protecting our children from these predators should be our number one priority—so long as that protection is done in a legal manner.