Tom Lemons, Legal Correspondent
Owning firearms in the United States has become nearly as offensive to some citizens as proclaiming to have voted for President Donald Trump, and the more we hear news of mass shootings the more likely gun owners and Second Amendment supporters will be portrayed as society's villains. But is politicizing mass casualties the answer to ending domestic terror? Are more stringent background checks going to prevent would-be murderers from carrying out a massacre? Would allowing a private citizen the power to decide if a person mentally stable enough to possess firearms a sensible way to prevent theoretical carnage? These are just some of the options already in effect or that have been proposed by legislators across the country, in an effort to quell the number of violence involving firearms. But do these actions really make a difference in reducing crime or are they simply chipping away at the Constitution and a citizen's right to due process?
Nick Smith is an entrepreneur, honorably discharged Army Combat Veteran, and enjoys many different outdoor activities, including target practicing on his Brooksville, Florida property. Smith has a perfectly clean record and is a law-abiding citizen who possesses a Concealed Carry Weapons Licenses, but according to the Federal Bureau of Investigation, Smith recently landed himself on the FBI's Terror Watch list.
During an interview with Smith last week, several residents were firing rounds from various weapons, just like Smith does all the time from his backyard. But Smith says for the last two years, one of his neighbors has called the Hernando County Sheriff Office at least 50 times to complain about Smith discharging firearms. Each and every time, Smith says, the deputy checks his backstop and says, "you're good to go."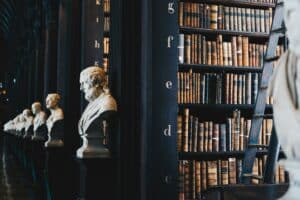 Request a Free Consultation
About a year ago, Smith received a call from an FBI Agent who said he would like to take a look at his firearms. Smith owns about 200 firearms because he is an investor and often conducts profitable trades. But the agent said he received reports that Smith was in possession of bump stocks, which allow a semi-automatic weapon to discharge rounds at a faster rate, due to recoil action – they are now illegal across the country.
Smith welcomed the agent to his home and said, "You don't even have to get a search warrant." That same day the agent and a Detective with the Hernando County Sheriff's Office searched Smith's home and found nothing illegal at all. Smith told the agent that he's been trying to get a passport for a year to take his family on vacation but has been denied every time. The agent told smith, "It could take up to 10-years before your name is removed from the list."
Did the man who complained stop a potential mass shooting; did he take a criminal off the streets with his numerous complaints? Not in this case. Which leads to the question that really has gun owners up in arms – The Red Flag Law.
After last year's massacre at Stoneman Douglas High School in Parkland, Florida, Legislators moved quickly to enact new laws to appease anti-gun activists. Then-Gov. Rick Scott changed the age to purchase a firearm from 18 to 21, and last year, Florida became one of 16 other states to sanction laws that would allow family members or law enforcement officers to request firearms be removed from a person on an ex parte basis (without notice). This growing action is gaining momentum across the United States and Democrats on Capitol Hill are hopeful similar federal action will receive bi-partisan support when a bill reaches the Congress. But is this just another knee-jerk reaction to yet another unforeseeable tragedy that may not or may not have been preventable? Is it worth diluting the Second Amendment and Fourteenth Amendments, respectively, by creating backdoor laws that restrict gun ownership and due process? The opposition sees this as a slippery slope that will undermine the foundation of America.
More from Ayo & Iken
George Zimmerman – A Personal Message – March 2014
Attorney Howard Iken Interviews George Zimmerman
Ayo & Iken Retained in George Zimmerman Divorce CaseAnother controversial firearm issue making national headlines in Clearwater, Florida this week, is the stand your ground case involving 47-year-old Michael Drejka and the victim, 28-year-old Markeis McGlockton. On July 19, 2018, McGlockton and Drejka became involved in a verbal dispute over a handicapped parking spot, which led to McGlockton shoving Drejka to the ground. Drejka then pulled a handgun and shot McGlockton – he later died at a nearby hospital. Opening arguments for the case began yesterday in Clearwater and the trial is expected to last two to three weeks.
If there is one person who understands first-hand the issue of the stand your ground law in Florida, it would be George Zimmerman, the man who found himself fighting for his freedom in an Orlando courtroom, after a confrontation with 17-year-old Trayvon Martin turned deadly, after Zimmerman shot Martin during a scuffle inside a Sanford, Florida housing community.
The tragedy rang loudly among the African-American Community and led to months of national media coverage and outcries for Zimmerman's arrest. Eventually, the community got their wish and Zimmerman was charged with Second Degree Murder. Trial began in June of 2013 and ended less than a month later with a full acquittal of Zimmerman's charges. As expected, the country was outraged at the decision, but Zimmerman voiced his own anger over what he believes was a side-show to satisfy the mobs of protestors who wanted a conviction, regardless of the evidence. Zimmerman even criticized President Barak Obama for inflaming the issue and creating racial tension across the country.
I reached out to Zimmerman on Tuesday to see what he thought of the current call for stiffer gun laws, on the heels of two mass shootings in El Paso, Texas and Dayton Ohio. During a phone interview, we discussed the impact of Florida's Red Flag Law and the potential for similar federal legislation.
Zimmerman says, "It absolutely it infuriates me. I cannot fathom a reality where politicians create laws that allow law enforcement to take our firearms and say they will give them back at a later date." Zimmerman says there is no more clear-cut example than when he was shot at in 2015 by Matthew Apperson, while traveling down Lake Mary Boulevard in Sanford, Florida. Zimmerman suffered minor injuries after two rounds struck his SUV, shattering the passenger side window.
Apperson was eventually convicted of 2nd Degree Attempted Homicide, among other charges, and sentenced to 20 years behind bars.
After the trial, Zimmerman requested his two firearms be released from custody, but to this day, prosecutors refuse to release them until the Apperson has exhausted all his appeals. But Zimmerman argues that he never even displayed a firearm and the suspect doesn't accuse him of threatening him with a gun. Despite his efforts, prosecutors say they remain evidence in the case.
Zimmerman claims, the day before the shooting Apperson's wife took his guns away and gave them to his mother. Despite her attempt to prevent a possible crime, Apperson was still able to gain access to a firearm and shoot at Zimmerman the following day. Florida's Red Flag Law was not yet in effect and Zimmerman says his case exemplifies why Red Flag laws are another useless tool in preventing crime. Zimmerman says, "Red Flag laws are just an erosion of rights. Mathew Apperson actually had his firearms taken from him, but I was still the victim of an attempted murder." Zimmerman goes on to say, "Red Flag laws could help protect someone, but I don't think they are the answer."
I asked Zimmerman if he believed there are any bi-partisan laws that could reduce the number of mass shootings and gun violence, he said, "I'll be honest with you. I don't believe the mass shootings are the issue the media is making them out to be. I believe there are many more deaths due to drug abuse, abortions, etc. I just think this is something that they (The Media) can get their audience to rally behind." Zimmerman says, "Murder is illegal, but you can't stop people from trying to kill."
Zimmerman will be featured in documentary this fall – The Trayvon Hoax, where Zimmerman tells his side of the events that led to the death of Trayvon Martin.