It is definitely that time of year again; there is a chill in the air in many areas, and the time for eggnog, pumpkin pie, holiday feasts and visits with family and friends is just around the corner. Most of us are in a flurry of buying gifts for loved ones and decorating our homes in a festive manner. Along with all these holiday tasks, many of us are also drinking more than we might normally do. According to one body of research, 16 percent of adults admitted to drinking more than normal during the holiday season, and more than half of all high-risk impaired drivers reported drinking more between Thanksgiving and New Year's, as compared to the remainder of the year.
There is definitely an increase in the number of DUI arrests during the holiday season—from November 24th through January 1st—because of the increase in parties and drinking as well as more law enforcement officers stepping up DUI enforcement efforts. In the state of Florida, law enforcement agencies increase their DUI saturation patrols and checkpoints, knowing there are likely more people on the highways after potentially having one too many and a celebration or get-together.
In any case, alcohol and driving can be a deadly combination, as evinced by the following statistics.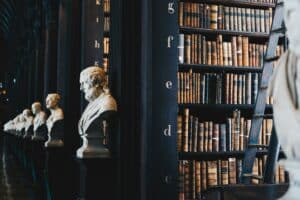 Request a Free Consultation
How to Avoid Alcohol-Related Problems During the Holidays
Obviously, the best way to avoid a DUI is to abstain from drinking when you will be driving, however this is not always a very realistic solution. At the very least, make sure you have a designated driver, or that you will take a cab or an Uber home after you have been drinking at a party. Those who insist on drinking and driving should carefully track the number of drinks they consume, and even carry a portable Breathalyzer to ensure they are not over the legal limit before driving.
If you are the passenger, do not get in the car with an impaired driver—your life is worth much more than the annoyance the other person may feel when you refuse to ride with them. Even if you as the passenger and the driver are totally sober, buckle up—there are likely impaired drivers out there. If you see someone who is impaired, and is about to get behind the wheel, be a good friend, and take that person's keys. Also, do not forget that in the state of Florida, it is illegal to possess an open container of alcohol, whether the vehicle is stopped or in motion. The holidays should be a joyous time of year, so do not take any chances on a DUI or a serious accident.
Information Regarding Florida DUIs
If you have been pulled over and charged with a Florida DUI, you may be feeling anxious, confused, and even frightened about your future. Perhaps you made an error in judgment and were engaged in impaired driving. Even so, if no one else was hurt by your actions, then perhaps this one mistake should not be allowed to alter the course of your life forever. Or perhaps you truly were not driving under the influence. Field sobriety tests and Breathalyzer tests in particular have a variety of problems which can result in inaccuracies, and police officer bias can play a part as well. Regardless of the circumstances, it is a sure bet you understand just how stressful your current situation is.
While no one advocates driving while impaired, statistically a significant number of adult drivers admit to having climbed behind the wheel after drinking at least one alcoholic beverage. In fact, a 2010 government study revealed that one in 12 drivers admitted to driving under the influence at least once over the course of a year, while one in five people surveyed stated they had driven in the past year within two hours of drinking an alcoholic beverage.
These numbers are despite the fact that four out of five adults consider drinking and driving a major threat to their own safety. The same study noted that, when asked how many drinks they could have before becoming too impaired to drive, forty percent stated they could drive safely after having three drinks. Interestingly, there are cases where this belief could actually be valid despite the fact that Florida, like all other states, considers a driver with a blood alcohol level of 0.08 or above to be legally impaired.
Factors Involved in BAC Levels
People do, in fact, react to alcohol differently, based on a number of factors. For some people one drink could well be too many, while those who drink on a regular basis, or have other factors which impact impairment could actually function relatively normally with a BAC at or above the legal threshold. Medications, age, body weight, gender, whether the person also ate while drinking alcohol and even the amount of sleep the person got the night before can all affect the level of intoxication. For reasons experts cannot fully explain, when the 0.08 BAC standard took effect nationwide in 2000, alcohol-related traffic fatalities actually increased, after a 20-year decline.
Where to Turn Following DUI Charges
So…you leave a friend's party after having a couple of drinks. You fail to come to a complete stop at a stop sign and are pulled over by a Florida police officer who suspects you of DUI and proceeds to administer field sobriety tests. You "fail" one or more of the tests and find yourself slapped with Florida DUI charges. This is a common, albeit very scary scenario, and one which requires immediate consultation with experienced legal counsel. Whether you were driving impaired or have been falsely accused, you will need to fully understand the charges being brought against you. Florida DUI charges are extremely serious and can have far-reaching consequences for you, as well as for your family. Get the help you need immediately in order to minimize the consequences for your future.
What to Do—and What Not to Do—Following Your DUI Stop
No doubt about it—being pulled over on suspicion of driving while impaired is a nerve-wracking, anxiety-producing experience. It is important that you remember you are afforded certain rights, thanks to our Constitution. First and foremost, you have the right to remain silent. The right to remain silent is critical, no matter whether you feel your charges are in error, or you know you probably should not have been driving after drinking.
Remember, police officers are trained to extract information from suspects by whatever method works. In other words, the friendly, sympathetic-seeming police officer is every bit as likely to use what you say against you later as the stern "bad cop."
Don't try to "talk your way out of," the charges, and don't try to explain to the officer that you "only had one drink at your niece's bridal shower"—even if your explanation is the absolute truth. Many suspects believe that if they can only "explain" to the officer, they will be allowed to go home and the incident will be over and done with. This is simply not true. If you are being questioned, the police officer has likely already made up his or her mind about your guilt.
Don't the Police Need a Good Reason to Stop Me?
In theory, police officers do need a good excuse in the form of a probable violation to justify stopping any vehicle. In reality, most police officers can conjure up an excuse to stop any vehicle they choose, since something as innocuous as having a dirty license plate can be considered a "violation." Even so, given a choice, most police officers will pull over vehicles with the most obvious violations including failure to use signals, running a stop light or stop sign or exceeding the speed limit.
Further, any type of headlight, taillight, brake light or turn sign violations can be reason enough for an officer to pull you over—yet another good reason to perform regular maintenance checks on your vehicle. Driving under the posted speed limit, failing to wear a seatbelt or signaling a turn long before you make the turn can also fall under "probable cause."
If the officer feels strongly you are an impaired driver, he may ask that you step out of your vehicle and perform field sobriety tests. You may refuse these tests with no penalty, as, under Florida law, you have no legal obligation to perform such tests. Refusing to submit to field sobriety tests makes it likely you will still be arrested for DUI, however you will have given the state no additional evidence to use against you. In truth, even the soberest sober person can have difficulty passing field sobriety tests.
Florida's Implied Consent Law
Florida operates under the implied consent law, meaning if you are lawfully arrested by an officer who has probable cause to believe that you are driving under the influence, you must take a breath, blood or urine test for the purpose of determining your BAC or for the presence of drugs in your system. Should you refuse these tests, penalty is attached in the form of a mandatory license suspension. The police office is obligated to inform you that should you refuse a Breathalyzer test, blood alcohol test or urine test, your license will be suspended and your refusal can be used against you in court. Further, the officer must inform you that if you have previously had your driver's license suspended for refusal of a chemical test, this subsequent refusal can bring misdemeanor charges as well as another license suspension.
Why You Should Fight Your DUI Charges
Many people fail to fight their Florida DUI charges, due to a variety of reasons. If you were, in fact, drinking, you may decide it is simply easier and less embarrassing to plead guilty, take your punishment and have the issue over and done with. Even if you feel you were wrongly charged, you may feel there is little reason to fight the charges—after all, with the resources the state has, they always win, right? Not so fast. While it is understandable you may feel it is simpler to plead to your Florida DUI charges, it is imperative that you give that decision a more in-depth look. In fact, according to Florida DMV records from 2010, of approximately 55,000 DUI tickets issued among the major Florida counties, there were a little more than a third of those convicted of the crime. This should tell those charged with DUI in the state of Florida, that it is certainly worth the fight to avoid a potential conviction on your record.
It is hoped that you and your loved ones have a safe, joyous holiday season. If, however, your celebration is marred by a DUI or a DUI accident, contact an Ayo and Iken criminal defense attorney who is highly experienced in fighting DUI