If it possible to save your marriage – that is always the best way to go. But if you are at this point in your marriage it would be wise to become educated on all your options. During a potential divorce, you may feel alone, and it's natural to seek out the advice and support you need. That's where counseling comes in. Counseling can take some of the pressure off you during a divorce by helping you heal and cope emotionally during this difficult time. No one is "ready" for divorce, but with the help of a counselor, you can face it day by day knowing you have the clarity of mind to make the right choices. It might seem hard now, but if you take the long view of your situation you can find dozens of professionals who are willing to work with you on the specific issues that trouble you.
Grief Counseling in Tampa
Grief and mourning are natural parts of any change life change, including a divorce. Going through a divorce means changing your emotional landscape and accepting that some plans, hopes and beliefs may not come to fruition. Grief counselors recognize the special issues that come with mourning, and help you put the changes in perspective. There is no magic cure for the problems of divorce, but grief counseling means compassionate, heart-centered care that can make a big difference. Grief counselors are often credentialed professionals who have worked with people who need care they can trust and rely on. Coming to terms with grief is a valuable first step in dealing with a divorce, moving beyond the chaos of a divorce and understanding there are important things you can do now to make your future better.
Relationship Counseling in Tampa
Relationship counseling can be a critical element. While staying realistic about what counseling can achieve, it might be possible to stop the process by making a shared commitment to seek the advice of a relationship expert. Relationship counselors have the skills to examine how people interact and uncover the communication issues that cause strain and tension in a marriage. Some relationship counselors also specialize in post-marriage counseling for parents who share custody of children. Family counseling can help children realize that the divorce is an adult decision not "caused" by anything they did or didn't do. Counselors can help you overcome issues that might be standing in the way of building the positive relationships you want. That's why more and more people have come to recognize the importance of relationship counseling when a pattern of unfulfilling relationships has created life problems.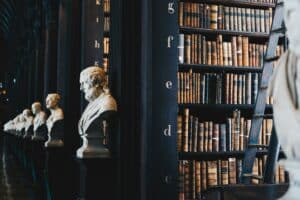 Request a Free Consultation
Religious Counseling in Tampa
Religious counseling can help you before, during, and after your divorce in Hillsborough County. Many spiritual leaders, regardless of their faith, have the skills and training to advise you about understanding the challenges you face in terms of your faith. If you are feeling alone and disconnected, a Tampa, FL divorce might be a good time to find a spiritual community that can provide a sense of comfort and safety among like-minded people. Outside of the congregation, you can also find private practice counselors whose work is centered on their religious faith. Many times, their credentials in psychology, social work, or other counseling disciplines include a past or present religious vocation that helps them dispense spiritual insight relevant to your Tampa divorce. Even so, you shouldn't be afraid to question religious counselors candidly about their beliefs, background, and approach.
General/Misc. Counseling
The Tampa Bay Area is one of the counseling hubs of the state of Florida. After the mourning period discussed above, many people react to divorce with depression, or feel anxiety about what will happen next. If either of these describes you, you may be able to find help in the "General Counseling" list below. Whatever you decide, remember that deciding to accept counseling is an investment in your long-term health. It may seem impossible today, but eventually your divorce will be over. The help of a counselor might make the difference in helping you engage in positive life choices. As your relationship with your counselor grows, your ability to change your perspective on the rest of your world is sure to improve as well.
When Marriage Counseling Fails – Legal Help
Self-Help Court & Legal Resources
"Pro se" is the term for legal self-help, that is, self-representation in court. If you're involved in a simple dispute, this can be a realistic way to avoid high attorney fees. The key to any legal self-help situation is to become as prepared as you can be. It's becoming more and more common for people to represent themselves in Hillsborough County and elsewhere in the U.S., so lawyers – including divorce attorneys in Tampa – are making available the kind of information you need to be successful. Patience, thoroughness, and a willingness to do serious legal research are all keys to success.
Legal Aid Resources
The foundation of our legal system is that justice should be available to everybody. If you can't afford a high-priced attorney, another option that may be available is legal aid. Legal aid includes, for example, any free legal advice or free legal advice you might receive during a consultation. In the more technical sense, legal aid can extend to pro bono (that is, free) representation in court. Community organizations as well as private law firms make legal aid resources available in Tampa. For those of modest means, legal aid resources might be completely free for certain kinds of cases.
Domestic Violence Shelters/Resources
If you're in a domestic violence situation, there are many safe, well-established domestic violence shelters in Tampa. If you've already removed yourself from the dangerous situation, then you should consider an order of protection. Many law firms can offer Tampa free legal advice that pertains to your situation. Likewise, family law attorneys are often aware of community resources that can help you heal and recover from domestic violence while protecting yourself in the future. Crisis centers and hotlines are available that provide temporary or long-term shelter and trauma aid.
Divorce Court Resources
If you need a divorce attorneys in Tampa, we can help. Our consultations are free and we can help you understand the types of divorce, your legal options, and the importance of strategy.
General/Misc. Legal & Court Resources
It's not surprising that there's a wealth of legal services, including free legal advice throughout the Tampa Bay Area. If your situation isn't covered by one of the resources above, you can probably find what you're looking for in the "Miscellaneous" directory. No matter what your issues entail, the basic rules of finding a lawyer apply: make sure that they have the exact expertise you need, that you have direct access to whoever will serve as your counsel, and that you feel confident, after meeting in person that they are willing to fight for you. In any situation, a good attorney will help you understand what you're up against and what you can do about it.