Transcript of Video
Howard Iken
Hi this is attorney Howard Iken and will be going to our legal information studio to have a discussion with attorney Alberto Ayo on how to select the best attorney for your case. I'm here with attorney Alberto Ayo and we're going to discuss how people would go out and find the very best attorney and I'm going to ask you sir what would you look for if you went out and you need an attorney for yourself.
Alberto Ayo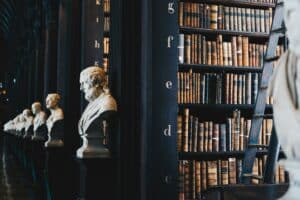 Request a Free Consultation
Well I think it's extremely important for an attorney that you hire or that I would hire to care about his profession.
Howard Iken
Do you find some attorneys don't care?
Alberto Ayo
I don't like to talk about colleagues but I will answer your question in the following manner. It's important for a person or an attorney, excuse me to care and to respect his profession. There are there are different varying degrees of professionals there are doctors there are lawyers. Not all doctors care about the profession and it's possible not all lawyers care about the profession. I believe if you're looking for lawyers you need to find one the cares and respects and enjoys his profession.
Howard Iken
What else do you think you would look for in a person that you thought would do the best job and I don't think it's any secret if you look at television if you look at the Internet you look at magazines pretty much every single attorney uses the word aggressive so what is that really mean in a case and why would you want it.
Alberto Ayo
Well that is talked about a lot in the arena of law and in advertisements but it's not necessarily always put into practice. What you need an aggressive attorney for you need to have an aggressive attorney to maximize whatever your opportunities are to win the case.
Howard Iken
Does an aggressive attorney equal an angry attorney.
Alberto Ayo
No but is not that it does not equal an aggressive attorney does not equal an angry attorney. But remember to keep in mind that if you hire an attorney you are not hiring your attorney to come in second place. In order to win you have to be aggressive.
Howard Iken
That's absolutely true. I wouldn't think anyone wants to be in second place.
Alberto Ayo
When you hire an attorney you want an aggressive attorney because you want to win. You want to achieve your goals. It's very, very rare that you achieve your goals in a lackadaisical fashion or haphazard fashion or a laid-back fashion. You have to approve, to achieve a goal you have to aggressively pursue it. The same when your attorneys prosecuting a case or developing your case they have to set the goals and then to aggressively pursue those goals.
Howard Iken
Are there a lot of good attorneys out there? Do you think?
Alberto Ayo
As I said before I don't like to comment on colleagues but there are some very intelligent attorneys and some very good attorneys and I will leave it at that.
Howard Iken
I thank you very much Mr. Ayo, we appreciate the tips and hopefully our audience will check back into some of our other videos for some more tips.
Alberto Ayo
Thank you
The Law Firm of Ayo and Iken provides free divorce consultations in Orlando, Tampa, Clearwater, New Port Richey, Wesley Chapel, and Sarasota.