The Walls of Gay Marriage that Tumbled Down
Click here for a current, in-depth update on new same sex marriage laws in Florida
In United States vs. Windsor, 570 U.S. 12 (2013), the United States Supreme Court struck down the portion of the Defense of Marriage Act (DOMA) that defined marriage as a relationship between "one man and one woman as husband and wife." Since the DOMA decision, courts in many states have struck down laws banning same sex marriage. Despite this progress in obtaining legal rights for same-sex couples, the U.S. Supreme Court's DOMA decision did not legalize same-sex marriage in individual states. Approximately 18 states allow gay marriage, but gay and lesbian couples still face challenges in states like Florida that do not recognize same-sex marital relationships. When a partner in a committed same-sex relationship decides to split from a partner, the legal non-status of the relationship can make the situation extremely complicated.
Florida Law Is Hostile toward Same-Sex Relationships – But Times Are Changing
Despite the wave of court decisions ruling that bans on same-sex marriage are unconstitutional, Florida continues to deny recognition to same gender marriages. The basis for this legal position is the approval of a constitutional amendment banning same-sex marriage that was approved by Florida voters in 2008. The law in Florida is particularly hostile toward same gender relationships because the state also banned civil unions. In other words, gay partners in Florida essentially are unable to obtain the legal rights and protections that accrue to marital partners. Because Florida does not recognize gay marriages from other states or permit same-sex couples to marry, this creates significant challenges when same-sex relationships deteriorate. When you are in a committed same-sex relationship, this lack of legal status can create challenges if you split up in terms of financial issues, property rights and child custody issues.
But as everyone has most-likely heard, a South Florida Court struck down the law against same-sex divorce. The decision was appealed so nothing changes for the moment. But stay tuned !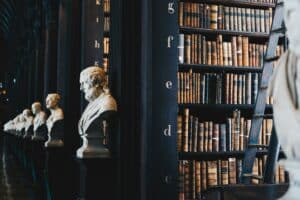 Request a Free Consultation
Same-Sex Partners Cannot Seek Alimony
Gay couples may divide the responsibilities in their relationship so one partner focuses on taking care of the home and any children while the other partner is the family breadwinner. In heterosexual marriages, alimony frequently is awarded in this situation to compensate the spouse that assumed primary responsibility for domestic and childcare tasks. The public policy rationale for alimony is that the non-working or lower earning spouse might make sacrifices in terms of educational opportunities and career experience. These sacrifices often directly contribute to the career success and earning ability of the spouse who is the primary breadwinner. Because Florida does not recognize gay marriage or civil unions, a gay partner who assumes primary responsibility for the home and children will not be able to seek alimony.
Planning Can Prevent Property Issues
Property and debt issues also pose challenges for same-sex partners in Florida. Gay and lesbian partners need to pay special attention to how they take title to a home or other property because the property will not be subject to division as marital property. A same-sex partner can work with an experienced Florida same-sex partnership attorney who can use contract law to develop property agreements to minimize disputes and protect the individual's property interests in the event the partners elect to go their own way.
Child Custody in Same-Sex Marriage-Like Relationships
If a non-birth parent has formally adopted a child of the relationship, child custody issues can be resolved much like they would be in a Florida divorce. However, a parent without a biological or legal relationship with a child may be in a precarious position in terms of obtaining custody or visitation rights. If you are a parent in this situation, you need to seek legal advice promptly.
Same-Sex Couples Married in States Where Gay Marriage is Legal
If you were legally married in a state where same sex marriage is legal, you might want to consider returning to that state for a marital dissolution. While this strategy can be costly and inconvenient, the financial benefits of alimony and martial property laws might outweigh the expense and hardship imposed by such an option.