By Tom Lemons, Legal Correspondent
August 3, 2020
FLORIDA – August 25th, 2018 is a day private security contractor Sean Corrigan will never forget. That's when his estranged wife set fire to their Lutz, Florida home, intent on killing their five dogs in the process.
Sean was working in Iraq when he received news of the fire and that his wife Brandi Corrigan was responsible. Sean had just found out his wife was cheating on him and was planning to file for divorce, but he didn't expect the kind of terror that would follow.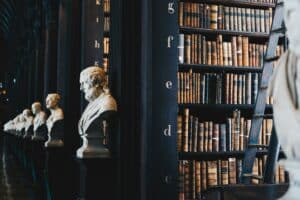 Request a Free Consultation
According to Pasco County Fire officials, Brandi Corrigan poured accelerant on one of the dogs, causing severe burns, the remaining dogs suffered smoke inhalation. All the animals have since made a full recovery
Brandi Carrigan was arrested and charged with Animal Torture with Serious Injury, First Degree Arson, and Possession of Marijuana and Paraphernalia. She remains behind bars in the Land O' Lakes jail awaiting trial.
Domestic violence experts say abusers punish their victims by injuring or killing beloved pets, sometimes they do this in front of children, which passes down their abusive behavior. One study reports up to 48% of battered spouses delay leaving an abusive relationship due to fear of their pets' safety. But earlier this year, the Florida House and Senate filed HB 241 and SB 1082, which would add protections to family pets.
On July 1, 2020, Governor Ron DeSantis signed into law CS/SB 1082, joining 30 other states that already passed laws protecting family pets. The law allows a petitioner seeking a domestic violence injunction, protection from an abusive partner or family member. If granted, a petitioner would have exclusive care and custody of animals owned by the petitioner, respondent or child living in the home. The respondent would be prevented from transferring, encumbering, concealing, harming, or otherwise disposing of the animals, until the case is resolved, or the injunction expires. The statute does not apply to bona fide agricultural or service animals.
Jennifer Hobgood, senior director of state legislation for the ASPCA, Southeast Region praised Gov. DeSantis for signing the Bill into law. Hobgood writes, "As our nation responds to this pandemic, reports of increasing rates of domestic violence have surfaced in many areas, including Florida. This lifesaving law now makes it clear that courts may include family pets in temporary restraining orders, and we thank Governor DeSantis for signing this bill to help domestic violence survivors and their pets reach safety."
Ayo & Iken Attorney Howard Ellzey explains how lawmakers were able to include family pets into a statute that was originally intended to protect their human owners. Ellzy writes, "Just as a house may be temporarily given to a petitioner, so could the personal property of the petitioner, in this case a pet. Care is taken to not attribute standing of a pet to have rights of a human; however, one could bring an injunction petition to protect personal property if all the elements are met, i.e. Inadequate remedy of law, likelihood of success on the merits, plaintiff will suffer irreparable harm, serves the public interest, etc."
Sen. Ben Albritton (R-Bartow), and Reps. Sam Killebrew (R-Winter Haven) and David Silvers (D-West Palm Beach) sponsored the Bill, and in a rare display of bipartisan, both the Florida House and Senate voted unanimously to pass the measure.