The state of the law in Florida on grandparents visitation rights is very limited as of 2015. Both the Florida Supreme Court, and the US Supreme Court struck down the last set of substantial rights granted to grandparents. Since then a number of advocacy groups have attempted to introduce new grandparent rights statutes. The latest attempt is House Bill 149.
There are already some visitation rights in the Dependency Statute that allow grandparents to see their grandchildren. House Bill 149 expands some of those rights and extends the privilege to great-grandchildren.
HB 149 would grant grandparents rights to request visitation with their great- grandchildren when a "dependency case" is in progress. A dependency case is the process that follows when children are removed from homes by child protective services. The cases last an average of one year. Grandparents would have the opportunity to see their great-grandkids if this bill passes.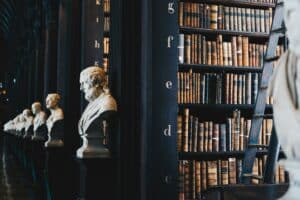 Request a Free Consultation
Subject
Categories of family that can claim rights
New
Great Grandparents, Step Grandparents, Step Great-grandparents
Now
Limited to Grandparents
Subject
Right to Petition for Visitation
New
A grandparent of a minor child whose parents are deceased, missing, or in a permanent vegetative state, or whose one parent is deceased, missing, or in a permanent state and whose other parent has been convicted of an offense of violence, may petition the court for visitation with the grandchild.
Now
Older, more restrictive language that was disapproved by courts.
Subject
Attorney fees
New
Court may require petitioner to pay attorney fees of other party if the case is completely frivolous.
Now
No attorney fees language
Subject
Standard for granting visitation
New
After conducting a final hearing on the issue of visitation, the court may award reasonable visitation to the grandparent with respect to the minor child if the court finds by clear and convincing evidence that a parent is unfit or that there is a danger of significant harm to the child, that visitation is in the best interest of the minor child, and that the visitation will not materially harm the parent-child relationship.
Now
Old statute had no conditions and that is why the Supreme Court decided it unconstitutionally limited the rights of parents.