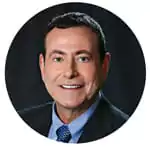 We found Attorney Bruce Przepis at his desk and asked him to give a quick description on our legal issue of the day: What is the law in Florida on relocation of children. Mr. Przepis gives a quick, informative overview of when the law applies, and how it is applied.
Our specialized content, video, and other informative media are based on input from Ayo and Iken team members, outside guests, former team members of Ayo and Iken, independent journalists, and subject-matter authorities. The opinions expressed do not necessarily reflect the official position of Ayo and Iken. Attorneys that are not current team members at Ayo and Iken may be reached through their member listing on the Florida Bar website: www.flabar.org
Transcript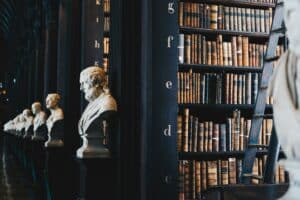 Request a Free Consultation
There is a statute under Florida law regarding relocation and it's a separate statute from the divorce laws.
First of all, you have to determine whether a divorce or a custody case is pending because the relocation statute is not applicable unless there is a case pending regarding custody of the child or the children.
The proper way for a spouse who wants to relocate would be to file what's called a petition to relocate, serve the other party and then there's a determination made whether the other party agrees to the relocation or not.
By the way, it has to be fifty miles or more. If it's less than fifty miles, it's really not considered technically speaking a relocation which requires court action.
If the other party doesn't agree, then the other party needs to file a objection in court and then that is supposed to prevent the party who wants to relocate from leaving the state with the children.
It doesn't always work that way. Unfortunately, people in the world that I work in don't always follow the law. If they do relocate, then of course you have to file a motion in court to try to get the child returned, presumably to Florida where the children left from.
If the person who wants to relocate does follow the law, then essentially there will be a final hearing at some point in the case where the judge will decide whether the parent who wants to relocate has demonstrated sufficient evidence to allow a relocation.
In essence, those things are, what is the reason the parent wants to relocate? Is it for a better opportunity employment-wise? Does that parent want to return to a state where that parent was raised, where perhaps the child or children have extended family, or is the parent just wanting to try to get an advantage and move to a state perhaps that they've never moved to before?
The court would look at all of the particular reasons and decide essentially whether relocation is in the best interests of the children.