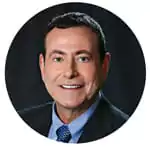 Authors note by Attorney Howard Iken: The article discusses the importance of seeking legal representation from personal injury attorneys following an auto accident in Florida. It highlights the importance of staying calm after an accident, collecting information, not admitting fault or discussing details of the incident with anyone except the police and a lawyer, being careful with insurance companies, and the role of accident attorneys in negotiating settlements or filing lawsuits to recover damages not covered by insurance. It emphasizes the importance of not going it alone and seeking professional legal help.
Introduction
Anyone who watches television has inevitably seen commercials from law firms advertising in order to get business following a car accident, defective product, or other mass error that caused serious injury and harm. Yet, even with a barrage of advertising, many Florida residents still fail to appreciate the critical role that injury attorneys play following an accident. Far too many residents try to go it alone, often having their legal rights violated as a result.
In reality, being harmed in an accident is perhaps the most common way that most Florida residents come to rely on the civil justice system. For this reason, it is critical to understand how to safeguard your rights following an accident. This begins with securing the best representation possible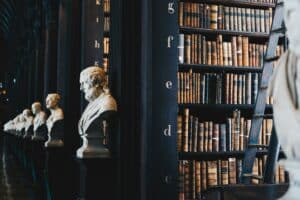 Request a Free Consultation
Protecting Your Rights Following an Accident
Following an accident, the first thing that the driver must do is to calm down and make sure that everyone in the vehicle is safe and that no one is seriously hurt. It is always important to stay calm throughout the entire process because any feeling of not being calm can cause the driver to commit some kind of action that he or she might find regrettable.
After making sure everyone is safe, the driver should move the cars to the side of the road if possible. Alternatively, it is a good idea to place cones and flares around the car and turn on the hazard lights so that the other cars on the road can know that an accident has taken place and they can move around the cars.
Collect Information
The next thing to do is to gather some information about a number of things pertaining to the situation. This includes the name of the other driver and his/her passengers, the other driver's vehicle information and license number, witnesses that might have been at the scene of the crime, as well as taking pictures of the scene. This information will become crucial when it is time to make a call to the insurance companies, whenever a client may be giving information to his or her lawyer, and whenever witnesses may be required to appear in court to testify against one party. Having this information written down and available will help prepare the driver for whatever questions may come his way.
Taking pictures is especially important, because the driver may need to present evidence in court or in some kind of hearing pertaining to the parts of the car that were hit or dented following the accident. This will give clear physical confirmation to corroborate testimony when making claims about the cause of the accident.
Do Not Admit Fault
Importantly, never admit fault and do not discuss the details of the incident with anyone except for the police officers and your lawyer. It is important never to admit fault because as is well known is the criminal context: anything that you say can and will be used against you in court. It is also important never to discuss the case with anyone because those discussions can be used against you as well in court. Discussions with your lawyer and agent about the accident would not be allowed as evidence against you in court because those discussions are privileged.
Be Careful with Insurance Companies
On the note of dealing with car insurance agents, it is critical not to deal with any insurance agent on your own. Make no mistake: insurance companies are in the business of making as few payouts as possible. This obviously includes the insurance company for the other party but also your own insurance company. The only way to ensure that you have an advocate that is looking out entirely for your own interests is by securing a personal injury attorney. A lawyer is experienced in dealing with these companies and ensuring that you actually receive a settlement that is fair.
The basic idea behind auto insurance is that it is meant to compensate the damaged driver for any damage as well as bodily harm. This poses two problems for a plaintiff who is trying to recover the full amount in order to restore the situation to the way it was before 1) The maximum that the auto insurance will give out to the damaged driver is not guaranteed to be enough to meet
the amount required to restore the situation and 2) there are other expenses such as lost wages and mental pain and suffering that may not be paid for by insurance.
Role of Accident Attorneys
An accident attorney, also known as a personal injury attorney, can file a personal injury lawsuit to attempt to recover these damages or negotiate with insurance companies to ensure that they do not lowball settlement attempts. While there is no guarantee that the case will go to court, the lawyers on each side can negotiate a payment as part of a settlement from one party to another that might account for the damages that auto insurance will not pay out.
This is particularly true in a wrongful death case or those with very serious injuries where there would be many factors in play, including the injured party's age, earning potential, and various factors that would affect the injured person's family members. These expenses would be far more than any insurance policy would prefer to pay. An attorney would be able to negotiate with the other party about paying these expenses or file a claim in court for these expenses if no fair settlement would be reached.
As stated before, there is no guarantee that any accident case will go to court. Often, these cases are settled out of court between the parties and never enter the actual civil justice system. Sometimes, the parties will sit down and come to an agreement on their own terms. Other times, there may need to be a mediation or arbitration hearing in order to decide who was at fault.
Do Not Go It Alone
The bottom line is that you should contact an injury attorney as soon as feasible following an accident. The attorney will act as your advocate at every stage of the process, from dealing with requests from insurance companies, all the way up to a potential lawsuit and trial, if necessary.
Many Florida residents are under the assumption lawyers are only here to help when you want to file a lawsuit and argue in court. But in reality, attorneys act as advocates as well as counselors at law, guiding you outside of the courtroom to ensure you are best positioned to receive full and fair recovery, no matter what steps are actually necessary to achieve that goal.
In the case of accident and injury matters, most lawyers take cases on a "contingency fee" basis. This means that the attorney fee comes directly out of any award or settlement you receive. If for some reason you do not receive compensation, then the attorney does not receive anything. This arrangement is ideal, because it allows all injured parties to secure quality representation, without the need to come up with money for legal payment. It is simply important for those parties to understand their options and reach out to secure an attorney.