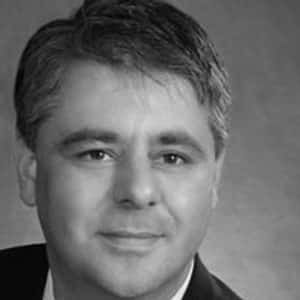 Attorney Jeremy T. Simons
The lure of trial work was the primary motivator for my adventure to law school and into the legal world. Helping family law clients navigate, understand, and grow in times of conflict and litigation has kept me motivated since 2006 to stay a family law attorney. I am fortunate to have had the opportunity to help clients from ages 15-87 and across all demographics, genders, marital partner preferences, and backgrounds. Each one makes an impression on me and reminds me how important this work is.
I have taken the responsibility to help good people in tough times to heart my entire career. I have been awarded the Salvation Army Hero Award, West Pasco Bar Association Attorney of the Year, the Sixth Judicial Circuit Pro Bono Award, and Sixth Circuit Honorable Mention for my work in helping victims of domestic violence. My passion for the law, for families, and for children in the most complex of cases is professionally gratifying.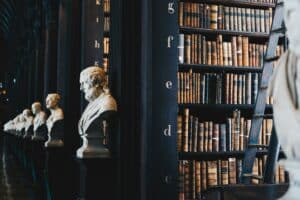 Request a Free Consultation
After graduating with a degree in History from Metropolitan State College of Denver and completing of my Master's work at the University of Colorado, Denver, I initially worked for the Federal Department of Interior as a policy analyst for government attorneys (solicitors) before law school called my name. At Florida Coastal School of Law, I graduated Summa Cum Laude with six-graduation honors (first in the school's history) in 2006. Initially, I worked as a commercial litigator in Jacksonville until I voluntarily assumed the role of the Jacksonville law firm's family law practice. I have not turned back since.
My Strengths
I pride myself on my communication with the clients at all times to keep them informed on where their case is and to thoroughly discuss changes or adjustments as the case develops. I am a student of the law, the courtroom, and trial work. My dedication to rise to the highest levels of professionalism with the clients, other attorneys, and the Court has maximized the outcomes of my cases. I make it a personal mission to be the most prepared attorney in the courtroom.
What I find Most Exciting in Legal Practice
First and foremost, the most exciting thing about practicing law is making life-changing impacts on my clients' futures. It is gratifying and humbling. In a not-too-distant second is the excitement of the courtroom. Neither sky diving, bungee jumping nor any other feeling compares to walking into that court room ready to advocate for my client.
My Personal Life
I am blessed with two wonderful children with one in college and the other on her way. The most common question I get is whether I encourage them to go to law school, and I would love to answer that question for you during a consultation or conversation. I am an avid traveler with my two rescued mutt dogs and am still a student of the game of baseball in all respects.
My Qualifications:
I think my multiple decades of service to the family law community speaks for itself. However, for those that desire a more traditional biography:
Associate Attorney: Ayo and Iken, PLC
Former Senior Partner: Simons and Catey, P.A.
Member of the Florida Bar
Former President of the West Pasco Bar Association