Transcript
Well, good morning.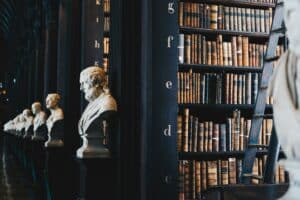 Request a Free Consultation
Good morning.
Howard Iken:
You are Jason Ponder?
Jason Ponder:
Indeed. Yes I am.
Howard Iken:
And what do you do at Ayo & Iken?
Jason Ponder:
I am a partner at Ayo & Iken, a family law firm all over central Florida and obviously on the west coast also.
Howard Iken:
And right now we're outdoors just outside the Orlando offices at Ayo & Iken, is that correct?
Jason Ponder:
Yes, on a beautiful morning. A nice cool breeze and this is why we live in Florida.
Howard Iken:
Very nice time of year. So what's going on lately? Anything interesting in your practice?
Jason Ponder:
Yeah, we are extremely busy. A lot of exciting things going on not only in the practice, but in the law itself. As recently as last week, we have some legislation that's going to fundamentally change potentially the law regarding alimony.
Howard Iken:
Okay. And what's going on?
Jason Ponder:
There is finally some consensus with the legislature and potentially the governor that alimony and permanent alimony is about to be basically wiped out of the system. So we now are going to have situations where permanent alimony is something that's going to be a nullity. And all other forms of alimony are going to come in. More formulaic in nature, from what I can tell.
Howard Iken:
All right, so let's step back a bit. Are you as an attorney on a certain side of that issue?
Jason Ponder:
I have always felt that permanent alimony was something that needed to be reformed. I am on this side of I think there needs to be a formula. I have a lot of people that come into me. And one of the first questions they ask me which can't be answered in its current state is, "Well, how much am I looking to pay for alimony?" Again, we do not have a formula for that, like child support. So it's based on a lot of things that we can't have tangible property and tangible documentation of. Whether it be the cost of living, whether it be the health insurance, there's various factors the court can consider. But nothing right now statutorily that we can point to come up with a calculation.
Howard Iken:
So are you on the side of people getting alimony or not getting alimony specifically?
Jason Ponder:
I think all situations have a certain merit either way.
Howard Iken:
So let me stop you right there. Are there people who certainly should get alimony?
Jason Ponder:
Absolutely.
Howard Iken:
Are there certain people who should not pay alimony?
Jason Ponder:
I absolutely believe that also. There are certain people that are capable of supporting themselves without the need for something on a permanent basis. In fact, in some situations I believe it's a crutch rather than a moving forward situation.
Howard Iken:
All right. And is each side of your thought limited necessarily to male or female, whichever side of the issue they fall on?
Jason Ponder:
Absolutely not, because I've had male clients and female clients receive alimony and pay alimony. So I think it's across the board a unity thing.
Howard Iken:
So does alimony in some form still have a legitimate place in the state of Florida?
Jason Ponder:
I believe it does.
Howard Iken:
And is it something that actually brings benefits to an entire situation?
Jason Ponder:
It absolutely can, but I do believe it needs to be limited. So I think the steps that have been taken now are putting us in that situation where it's becoming more fair not only to the person receiving, but the person that's actually having to pay.
Howard Iken:
There have been some comments or complaints that there are actually judges that are pro alimony, some judges against alimony, some go down the middle. Is there that type of variety in Florida?
Jason Ponder:
If I have learned anything, judges are different. Some judges prefer some things, some judges prefer others. You have to know the person you're in front of to know what side they tend to lean on. I do believe there's bias. And I think it's inherent bias because we've done this for so long.