ST. PETERSBURG – It is with great pride and excitement that the law firm of Ayo & Iken is supporting our St. Petersburg-based Attorney Claudia Elizabeth Blackwell in her campaign for election as Circuit Court judge in Florida's Sixth Judicial Circuit, Group 9, which serves Pinellas and Pasco counties. Ms. Blackwell is the second member of the Ayo & Iken legal team that has run for judicial office.
Attorney Blackwell has long been a key member of the Ayo & Iken team as a stalwart to her clients in our St. Petersburg office serving them with professionalism and dedication. As a member of the Florida Bar since 1995, Attorney Blackwell has more than 20 years of legal experience in Florida including regular court appearances and the completion of more than 20 trials.
Ayo & Iken partners Alberto Ayo, Howard Iken and Jeana Vogel are extremely excited to support Attorney Blackwell's candidacy for the Circuit Court bench.
"Attorney Claudia Blackwell has been an invaluable part of our growing law firm. She is an incredible attorney with extensive knowledge of the law, as well as an expertise in the courtroom that will serve the public extremely well on the bench. We fully support her as a candidate for Circuit Court judge in Pinellas and Pasco counties," said Ayo & Iken Managing Partner Howard Iken.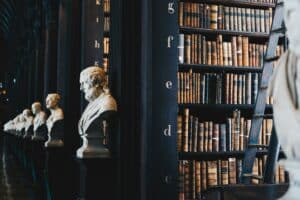 Request a Free Consultation
"It has been a privilege to work with Attorney Claudia Blackwell. Her talent and dedication along with her commitment to her clients is exemplified in her work. I feel confident that she has the right experience and temperament to be a successful judge and it is with great pleasure that I support her in her candidacy," said Ayo & Iken Partner Jeana Vogel.
Attorney Blackwell is a Florida State University undergraduate, graduating cum laude, followed by her law degree from Stetson University College of Law, also graduating cum laude. She began her career practicing insurance defense before moving into family and marital law, where she says she found her calling in helping people during some of the most difficult times in their lives.
She also brings a wide array of other experience to the table including teaching paralegal studies at St. Petersburg Junior College (now St. Petersburg College) and serving as a Supreme Court certified mediator during her career. As the mother of three daughters, Tabitha, 20, who is following in her mother's footsteps at Florida State University, Kyra, 18, who is starting her first semester at Tallahassee Community College, and Bailey, 10, who is in elementary school, Attorney Blackwell also looks back fondly on her volunteer hours as a Girl Scout troop leader for nearly a decade.
Attorney Blackwell comes from a lineage dedicated to hard work and carving out a slice of the American dream. Her parents came to this country from Germany when they were 20-years-old and built a wonderful life for her family. Her father started an interior decorating business in Wisconsin when he arrived in the United States, but his dream was always to build a motel near Disney World in Orlando. He did just that designing a 50-unit motel five miles from Walt Disney World. It was an interesting time for her growing up in a bi-lingual house with her parent's English being limited.
"Growing up in a bilingual household, I was sometimes fearful of getting in front of a group of people to speak. It is truly amazing how I now love being in the courtroom and being in front of people. For me, the plan was always to be a doctor or lawyer; growing up in my home there was no in-between. I looked at those two avenues because my parents did not go to college so getting that higher degree was important. My parents definitely instilled in me that I could do anything I put my mind to. Once I got to college, I knew the law was for me and I pursued it vigorously," Blackwell recalled of her formative years.
Attorney Blackwell's life experience and dedication to the practice of law has our law firm excited at the prospect of her serving on the bench. Her campaign statement says it all:
"I have been an attorney for more than 20 years, with extensive trial experience, especially in the areas of marital and family law. That experience has allowed me to be in the courtroom on a regular basis giving me the knowledge to be fair, impartial, and to uphold the law. Dedication to my family and to work are what drives me. Dedication and experience have been the foundation of my career. It would be an honor to serve you as Circuit Court judge."
The race for Group 9 judgeship in the Sixth Judicial Circuit in Pinellas and Pasco counties is one of 34 circuit court races statewide this year. Voters will go to polls to make their picks for Circuit Court candidates during the Aug. 28th primary elections.