Here is the scenario:
You have a Husband and Wife who are divorced after twenty-something years of marriage. The Husband worked throughout the entire marriage and the Wife worked part-time and took care of the kids, who are now grown. The Former Husband agrees to make a substantial alimony payment to the Wife – permanent periodic alimony. In other words, he agrees to pay her for the rest of her life subject to certain conditions. Fast forward fifteen years- The now Former Husband is remarried and sixty-four years old. He works very hard, but the reality of it is that he is getting older and is very close to retirement age. The Former Husband loses his job and searches for months for a new one. As soon as he loses that job, he begins to panic. How is he going to make his alimony payment to his Former Wife? Well, he can't. So, he calls his attorney who files a supplemental petition to modify alimony. Relief is many months away because of the slow pace of the court system. The Former Husband quickly realizes his available money reserves – savings and/or retirement accounts are rapidly disappearing into alimony payments.
Laws on Alimony Modification
F.S.A. 61.14(1)(a) states "When the parties enter into an agreement for payments for, or instead of, support, maintenance, or alimony, whether in connection with a proceeding for dissolution or separate maintenance or with any voluntary property settlement, or when a party is required by court order to make any payments, and the circumstances or the financial ability of either party changes or the child who is a beneficiary of an agreement or court order as described herein reaches majority after the execution of the agreement or the rendition of the order, either party may apply to the circuit court of the circuit in which the parties, or either of them, resided at the date of the execution of the agreement or reside at the date of the application, or in which the agreement was executed or in which the order was rendered, for an order decreasing or increasing the amount of support, maintenance, or alimony, and the court has jurisdiction to make orders as equity requires, with due regard to the changed circumstances or the financial ability of the parties or the child, decreasing, increasing, or confirming the amount of separate support, maintenance, or alimony provided for in the agreement or order."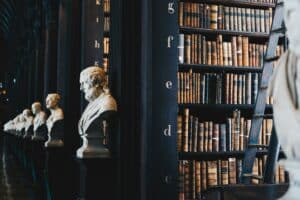 Request a Free Consultation
Can You Modify Alimony?
In other words, whether you have the above scenario, where you have agreed to pay a certain amount of alimony or the Court has ordered you to pay alimony after a hearing or trial, you can modify it if your financial circumstances have changed. This sounds great, right? It even sounds like it may be pretty simple. As you can imagine, nothing in the legal world is as simple as it may at first seem. You can modify alimony if your financial circumstances have changed, but there are certain conditions. The change must be substantial, involuntary, and permanent. These terms have special legal meanings and they signal a very difficult struggle ahead.
The Reality of Alimony Modification
Now back to our hypothetical Former Husband. He searches for months and months for another job. He applies for over 200 positions. He documents his job search very well. He networks and uses a head hunter. He seriously searches for a job. After several, several months of searching, he receives one offer and takes it. The problem is that this offer decreases his income by two-thirds. As to the substantial condition, this definitely meets that requirement. If your income is decreased by two-thirds, it is nearly impossible to continue to make the same alimony payments. As to the involuntary requirement, you must lose the job through no fault of your own. Our hypothetical Former Husband was terminated from his last position. He was given a termination letter. You cannot quit your job or choose to change careers where you will earn substantially less and then ask the Court to modify your alimony. It doesn't work that way. This is definitely unfortunate for those who do not like their job or are looking for a career change. If your income will substantially decrease due to this voluntary change, it is likely not a good move if you are court-ordered to pay alimony to a former spouse. As to the permanent requirement, the change in income has to be permanent. In other words, just losing your job may not be a permanent change as you will likely get another job, especially if you are actively looking.
What the Court does consider a permanent change in income is an income change that has lasted at least a year. Our hypothetical Former Husband has been working at his job for eighteen months by the time his case goes to trial. It looks from the facts above and the law on this issue that our hypothetical Former Husband is in good shape for a modification of alimony. Then….. in comes the predictable Motion for Contempt. In this motion, the Former Wife tells the Court that the Former Husband is not paying his alimony and that because he isn't, he should be put in jail until he does. This doesn't sound fair, does it? This poor guy loses his job, looks for work for several months, and only gets one job offer. This job pays only a fraction of what his previous jobs have paid, and yet the Former Wife still believes she is entitled to the full alimony payment each month. Though it sounds like a simple explanation may be all that is needed to show the judge how ridiculous this motion really is; once again, it isn't that simple.
Here is what the law says regarding motions for contempt: F.S.A. 61.14(5)(a) When a court of competent jurisdiction enters an order for the payment of alimony or child support or both, the court shall make a finding of the obligor's imputed or actual present ability to comply with the order. If the obligor subsequently fails to pay alimony or support and a contempt hearing is held, the original order of the court creates a presumption that the obligor has the present ability to pay the alimony or support and to purge himself or herself from the contempt. At the contempt hearing, the obligor shall have the burden of proof to show that he or she lacks the ability to purge himself or herself from the contempt. This presumption is adopted as a presumption under s. 90.302(2) to implement the public policy of this state that children shall be maintained from the resources of their parents and as provided for in s. 409.2551, and that spouses be maintained as provided for in s. 61.08. The court shall state in its order the reasons for granting or denying the contempt. According to the above statute, the hypothetical Former Husband has to show the Court that his income has decreased. Then he must actively defend himself and show why he does not have the ability to pay the alimony payment each month. In other words, just showing his income has decreased is not enough. The Former Husband must testify as to his expenses and why, with his current income, he cannot even support himself, let alone his Former Wife. Further, he has to show that he has no other funds he can access to meet his alimony obligation. This includes bank accounts as well as any assets he may have that could be sold to pay his obligation. If he cannot do this, the Court will hold him in contempt and may order him to pay the Former Wife a lump sum amount of money called a purge.
Our hypothetical Former Husband is okay here because his income has decreased so drastically, he is struggling financially. He cannot pay his own bills and does not have access to any assets that he can use to satisfy the alimony payment each month. The best thing for the Former Husband at this time is to get this case to trial as soon as possible and present the evidence available to him to get his alimony payment modified. The alimony payment should be modified back to the date he filed his supplemental petition to modify. Meanwhile, the Former Husband must deal with the uphill battle presented by the laws on alimony modification. Those laws can make it a nerve-wracking time for the person that is truly in a bad situation through no fault of their own.