House Bill 1409 heads to Governor for Consideration
Breaking news!
It appears the multi-year effort to revamp alimony and parenting laws in Florida has finally made it to the last stage. Both the Florida House and Senate have passed bills that now go to Governor DeSantis for consideration. Passage of the bill into law is not guaranteed. But it will radically change the law in Florida for both Alimony awards and also modification of parenting rights.
CS/HB 1409 amends s. 61.08, F.S., to prohibit the award of permanent alimony. As such, the types of alimony that a court may award include temporary, bridge-the-gap, rehabilitative, and durational alimony. The bill increases the current presumptions relating to the length of a marriage and clarifies which types of alimony are available depending on the length of the marriage in question.
Ayo & Iken Note: The above change completely eliminates permanent alimony. The remaining forms of alimony will be for a specific purpose, amount, and duration.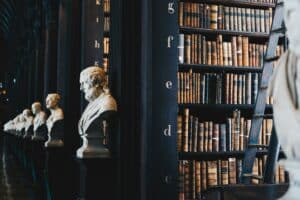 Request a Free Consultation
The bill also amends s. 61.14, F.S., to refine the process by which an award of alimony, support, or maintenance may be reduced or terminated. The bill amends s. 61.13, F.S., to remove the requirement that the alleged substantial and material change in circumstances which warrants modification must also be unanticipated.
Ayo & Iken Note: The big change above is the elimination of a requirement that a change in financial or personal circumstances must be unanticipated. This means that some purposeful changes can support a petition to modify alimony.
The bill also clarifies that a parent's relocation to be closer to his or her child, under certain circumstances, is a substantial and material change in circumstances for the purpose of modifying the time-sharing schedule and parenting plan.
Ayo & Iken Note: The above change to parenting rights allows a parent to purposefully relocate closer to their child and then petition the court to modify the existing parenting plan.
The changes made by the bill are only applicable to initial petitions for dissolution of marriage or petitions for support unconnected to dissolution of marriage filed or pending as of July 1, 2023. The bill is not likely to have a fiscal impact on state or local government, but may have a fiscal impact on the private sector and spouses who rely on alimony payments. The effective date of the bill is July 1, 2023.
Ayo & Iken Note: The effective date of the new law, if signed will be July 1st, 2023. It will only apply to new cases filed or still pending on July 1st.
We will closely follow this development and provide an analysis of the new proposed law, its impact on clients, and the possibility of mitigating risks and taking advantage of opportunities.